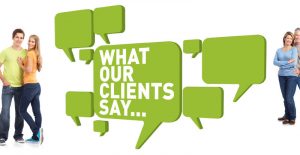 Local Search – True Local – FaceBook – Google 
Tracey Spencer  March 26th 2019
Thanks, John for fixing my air con this morning!! (You met my husband Andrew). It would have been a very unpleasant trip to Uluru otherwise! Professional and straight up
Metui Tongatua 5 months ago
Best auto aircon guy I've ever been to. They couldn't help me as I was travelling through for the day only, but he ran complete diagnostics, gave me a rundown of everything that needed to be fixed and how much it would roughly cost… Then …More
Robert Baker 6 months ago
Very helpful at short notice. Problem fixed.
Christine Wild 9 months ago
Extremely helpful & very reasonably priced
Wayne (Sunshine Coast Qld) 03.08.2018
Met John with a Prado aircon problem was with for about an hour, found the problem to be a rubbed pipe that had made a hole that dropped all its juice. Unfortunately, time didn't allow us to stay long enough to have the issue fixed but had all the info we needed for repairs down the track. A real gentleman and a wealth of knowledge. Regard
Dee Goninan – November 2017
Genuine old fashion service very thorough thankyou so much for doing our car today to get us back on the road thankyou also for hooking your power up to our van so we could stay cool while you did the work..highly recommend to anyone with aircon issues.
Sparky's on the loose – August 2017
🌟 SPECIAL SHOUT OUT to John & Shirley from Mt Isa Auto Air! 👏🏼We suffered a major vehicle failure with our aircon compressor bearing ceased, which made our engine completely stop. We had done a day trip into Mt Isa whilst camped out at Corella dam and my god we were lucky to have broken down where we did! Only 100m away from Johns house / their auto air business! Kurt was able to drive it down to Johns house, where he and Shirley went above and beyond to get us back on the road in under 24 hours. Their kindness and generosity of what they did for us was beyond words. So if your ever in Mt Isa or coming up to a stop there! See John he will definitely look after you!
Kurtis Stokes – August 2017
Wow, John and Shirley, you guys are amazing. They went above and beyond to help us get back on the road to continue our travels. John's wealth of knowledge and experience delivers an A+ standard job. Thank you again, guys and we hope to see you again on better terms next time 🙂
Only Place to Go
Great service. If you have an auto air problem in Mt Isa this is the only place to go. I recently had a problem with a/c in the Jeep – they did a quick diagnosis and arrangements were made for the repair including getting parts from over 100 km away. Highly recommend.
Phil McCann. Mount Isa. 24.07.2017
Highly Recommend
Extremely good service, very good people to deal with. John and Shirley fitted me in the same day even though they were very busy and sourced the parts to complete repairs on the spot. I highly recommend Mt Isa Auto Air to anyone local or travelling through. Thank you for your help! Peter.
Peter Crain. Cameron Park NSW. 13.07.2017
Extra Mile
John and Shirley seriously go the extra mile. When everyone else said it couldn't be done they wouldn't take no for an answer and achieved miracles and got us back on the road. Many thanks for a great job well done. Love the awesome authentic service. My wife and kids thank you for the cold a/c.
Mick Hornabrook. Mount Isa. 05.07.2017
Exceptional Service
Exceptional service!! Thank you to the owners, John and Shirley. I'll recommend you to all I know.
Aleace Cunningham. Mount Isa. 21.06.2017
Service beyond
John and Shirley provided us with fantastic service when our air conditioner stopped working. We had just travelled quite a distance before then, in very hot conditions and without any air-conditioning – it was a nightmare. John and Shirley went beyond and slotted us into their very busy diary. Thank you we really appreciated your efforts.
Nicki Allen. Mount Isa. 07.04.2017
Service
John provided friendly and professional service, competitive pricing and no arguments when it came to a possible warranty issue.
John. Coffs Harbour. 11.08.2016
Mt.Isa Auto Air.
John is an excellent technician. His knowledge of auto air-conditioning is first class. He leaves no stone unturned in solving a problem. He takes pride in his work presentation and doesn't rip a customer off with excessive charges. The business is well run by John and Shirley Davidson.
Vincent. Mount Isa. 14.04.2016
Brilliant Customer Service
Great to find someone in town who knows their way around an air-conditioning system saved me thousands, Had my vehicle serviced as well cheaper than all the other quotes, very professional I recommend you give them a go you won't be disappointed.
Greg Williams. Mount Isa. 12.06.2014
Air condition repair and service.
Fast and friendly service. Repair work completed to an excellent standard at a very reasonable cost. Highly recommend. Thanks.
Graham Milligan. Mount Isa. 16.04.2014