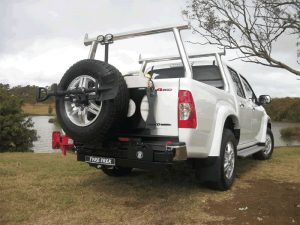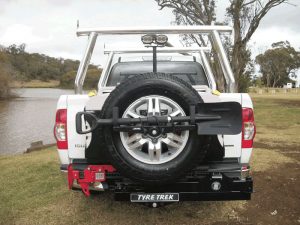 With no costly fitting expenses and no need for bumper replacement, Tyre Trek will save you money and provide you with the flexibility to suit your needs, and the quality and durability to see it last.
The most versatile and affordable single spare tyre carrier available in Australia. Revolutionary new towbar mounted spare tyre carrier stands up to the toughest of Australian conditions. Fits most 4WD vehicle tow bars with a towing capacity of 2000kg or greater. Unique locking device coated steel for long lasting performance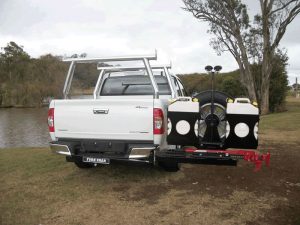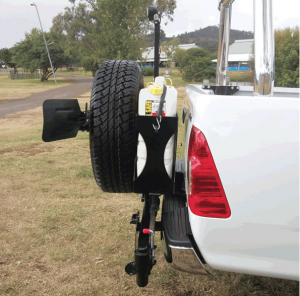 Stub axle and bearing pivot Swing arm provides complete access to cargo areas
Australian designed and manufactured Recovery point Fully engineered to Australian standards.
Tyre Trek units comprise:
Single spare tyre carrier – High lift jack holder – LED number plate light and bracket.
Optional extras include:
Twin 20L jerry can holder – Shovel holder – 360 degree swivel light pole.
Contact us at mountisaautoair@gmail.com or Text details to 0407 409 144

Ask for a price delivered to your door  Our price is often much cheaper than the major suppliers.
Fitting instructions.