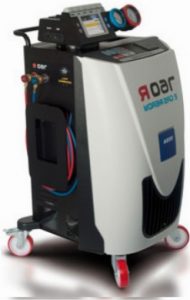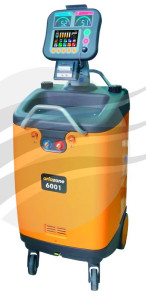 Mt Isa Auto Air uses only the latest Diagnostic Equipment. When your vehicle is booked in for Diagnostics all the equipment on this page is used to pinpoint why your system is not performing to manufactures specifications.
John & Shirley Guarantee all their Clients that they will NEVER replace an Air-Conditioning component unless it can be proven that it is definitely faulty.
Borescopes are used for visual inspection work where the area to be inspected is inaccessible by other means, or where accessibility may require destructive, time-consuming and/or expensive dismounting activities. A video borescope or "inspection camera" is similar to the flexible borescope but uses a miniature video camera at the end of the flexible tube. The end of the insertion tube includes a light which makes it possible to capture video or still images deep within equipment, engines and other dark spaces.
If at the end of this process there is no clear reason why your system is not performing to specifications. We will seek your permission to give your vehicle a full service adding additional Ultraviolet Dye, and recommending that you use the Air-Conditioning regularly over the next 10 to 14 days bringing the vehicle back for a complementary Ultraviolet light check at the end of this period or if the system should stop working again in the mean time.
| | | |
| --- | --- | --- |
| Borescope | Black Light | Electronic Leak Detector |
A/C HOSES made to Order –

CLICK HERE