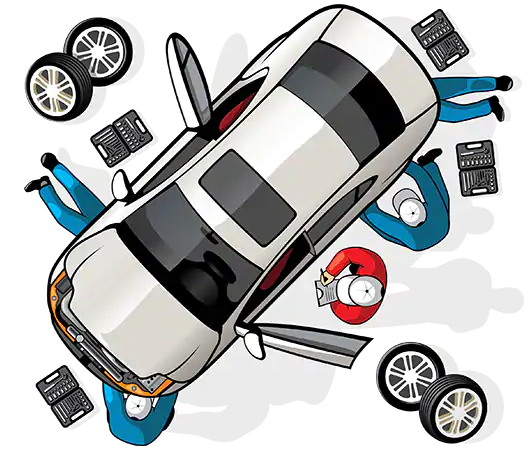 There are several steps you should take when considering purchasing a second-hand car particularly from a private seller and one of the main things is to get an independent mechanical inspection over and above the Road Worthy Certificate that the seller offers you.
The independent Pre-Purchase Inspection Report you purchase will cover all aspects of the cars Exterior / Interior / Engine / Electrical / Underbody / Brakes ect.
As part of the Pre-Purchase inspection carried out here at Mt Isa Auto Air for your added protection we pay particular attention to your A/C System. Although this check only gives you an at the moment report on the condition of the system as a whole and offers no guarantees how long the system will remain running at peak performance. It protects you from purchasing a vehicle which has a known leak and that has simply been Re-Gassed for Sale which unfortunately happens all too often in this town resulting in buyers having to part with $1,000 to have the car's A/C repaired repaired.
You are welcome to purchase the A/C System Pre-Purchase Inspection independent of an mechanical inspection.
Also, don't forget to
Inform the seller you intend to do an encumbrance check (PPSR check – previously known as a REVS check) and other checks on the car.
Obtain the Vehicle Identification Number (VIN) and go to revs.com.au to purchase a complete car history report (the VIN can be found on the registration certificate, or on the engine, door posts (where the door latches when it is closed), or the passenger side windscreen).
Make sure the VIN, engine number and registration details on the car match those on the registration papers.
On the day you take ownership of the vehicle, purchase a PPSR (formerly REVS) Certificate to protect you against repossessions.